August 9, 2016 by Ed Kennedy
Melbourne: 5 Years as the World's Most Liveable City (and 5 Books to Explain It)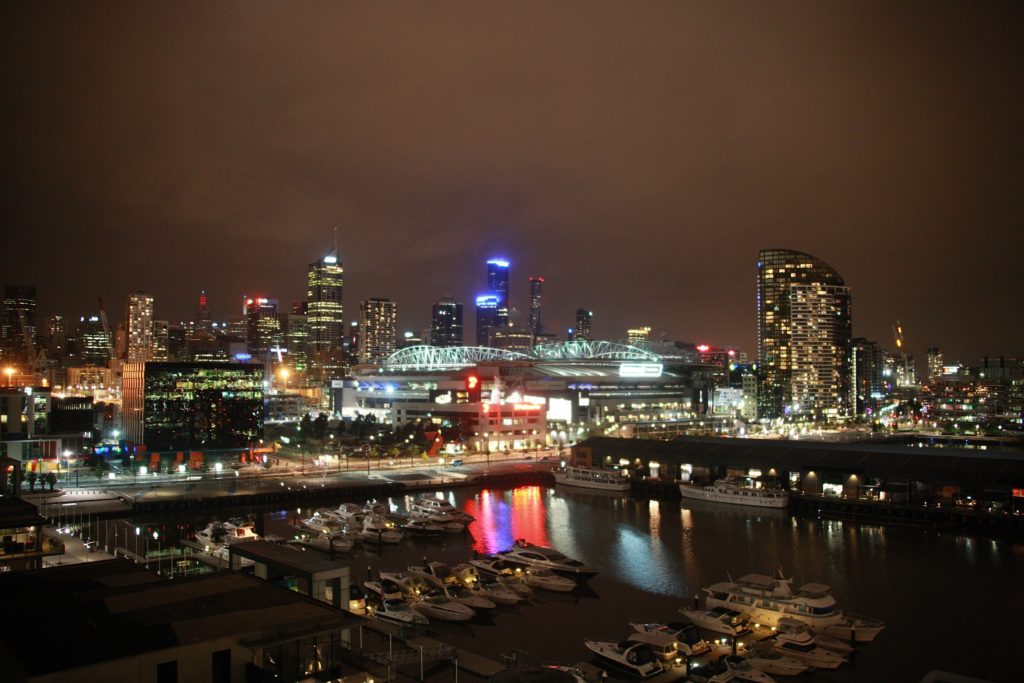 For 5 years in a row Melbourne has been named by The Economist magazines annual survey as the World's Most Liveable City. While Melburnians as a rule have long aspired to function over decoration – for this title is wonderful but unlikely to happily cited if stuck in traffic on the Westgate – yet is nonetheless affirmation the city is one of opportunity, diversity, and lifestyle; and surely a quiet point of pride for any Melburnians who travel beyond Greater Melbourne.
News this week then that Melbourne could stand to lose its title when the rankings are announced next week generated much discussion. It may be a new headline but in another respect is not news. Melbourne is not perfect, and it is a city that has problems.
This is not a derision but instead just acknowledgement that there is always more to do – and resting on our laurels has surely never been the Melburnian nor Australian way. Just as a generations of great Australian swimmers have seared through the swimming pool and rewritten records books in prior Olympics so too do we cheer the Campbell sisters in Rio right now on their gold and new World Record, and hope to hear of more medals to come. The same applies to Melbourne.
Accordingly, for those in Melbourne who may not have yet had chance to learn about how we got here – and for those readers from further afield seeking out the source of 'Melbourne Magic' – here are five reads that provide a quality overview of our history and our city as it stands.
It may sound odd for a book on Melbourne to be called Bearbrass. Yet, inn another universe Australia's sports capital could well have been called Bearbrass – to say nothing of the other idea to name the city after its co-founder John Batman (yes, Melbourne was almost called Batman).
Robyn Annears book begins with the city's early history and runs through the people and places that made the city what it was from first arrival, through to the Victorian Gold Rush.She does so writing capably not of a history that is remote and distant but instead alive with colour, reading almost like a novel with detail and rich characters (who for all there virtues and flaws) that shaped a city.
Melbourne may be built upon the Hoddle Grid, and Bourke Street Mall may occupy pride of place in the CBD, but it is arguably Collins St that has held the biggest impact. Stretching from the top of the cities Paris End with the Old Treasury building constructed in Palazzo form serving as a starting point for a street that runs all the way down to the Docklands where the Melbourne CBD is set to build its future.
From gourmet restaurants to boutique stores and some of Melbourne's most beautiful buildings. This is the book for those who wish to look beneath the expanse of concrete, roads, and sea that make up the wider city and really explore the day-to-day places that made life in Melbourne.
Just as Mahan's  Influence of Sea Power Upon History, 1660-1783
showed over a century ago, to understand a city or a country requires an understanding of its waterways. Look. Let's be direct: even if you surround a body of water with some outstanding art galleries, a beautiful theatre, and iconic Melbourne buildings; if the body of water is a bit dark and gloomy it's unlikely to set hearts racing.
Yet, this book by Kristin Otto is wonderfully written and engaging, providing a rich insight into how – just as other cities and nations world over have been shaped by the rivers that flow through their cites- Melbourne was shaped by the Yarra (and shall play a big role in its future)
Right now there is a big debate going on in Melbourne. Apartments are being built, the inner city is growing – and given the city has a long-held European feel to it with cobblestone laneways, trams (cable cars for readers abroad) and cyclists all about – this growth is not necessarily a bad thing. At the same time, concerns about the height of many new apartment towers is a big focal point of local debate; should they be impressive but risk being imposing or more demure but potentially bland.
Whatever the debates outcome from a design perspective its sage to have a background in it. This book by Philip Goad encapsulates so much of what Melbourne has done so well in decade's prior. A read of this shall likely assist in giving you clearer feelings on whether up and away is the ideal or smaller and the same when it comes to new building.
OK. Let's just be clear: this is not easy and breezy reading that you dabble in while sipping a whisky and petting your dog by the fireplace. Instead, this read is more akin to munching your way through 14 Vita Brits like Trevor Hendy at breakfast: doable but pacing yourself is important.
This said, if you really wish to understand Melbourne, its recent history, and where it is set to go in future then this is surely the document for you. Like any urban planning document it has its critics, but readable the policy and its critics for improvement should equip a reader with a solid balance of the city's opportunities and pathways for the future.
This book by Geoffrey Blainey is not confined to Melbourne exclusively but the wider state of Victoria. Just as other noted Australian authors have written of Australia, and other biographers have written commendably about other Australian cities, so too are these books worthwhile exploring if you seek to understand where Melbourne sits amidst the deeper Australian story.
So where too from here?
Reading these books shall give you a solid understanding of just what it is that has made Melbourne a standout on the world stage. Not just laneways and cafes, not just major events and accreditation – but the ideas, innovations, and yes: the ambition to make this city a world leader. In turn, any titles and dedications – however wonderful they may otherwise be – always depend ultimately upon those who make up the heart of a city.

So, good luck to the Premier or Prime Minister if they climb a stage and put forward a speech next week that rightfully celebrates so much of what makes the Melbourne great; but then may they go seek out and thank people like Nicola Ricci who for decades prior quietly worked away to build so much  of what gave Melbourne an identity and community alongside its acclaim as a city.

Update August 18 2016: It was announced today Melbourne has retained its hold on the number one spot for a sixth year in a row. As the article prior detailed a title is great but surely not everything – so just the same as the award recognises good work done in months and years prior – so too must the city in time 'begin again' if it seeks to keep the title next year.

Meantime though, whether near or far anyone a fan of the city who seeks to observe the award (and the wider Australian results that saw Adelaide and Perth also in the top 10) will find no shortage of 'Melbourne songs' to serve as a soundtrack for the next little while.

Ed Kennedy is a journalist and ghostwriter from Melbourne, Australia. Contact Ed via enquiries@edkennedy.co on Skype or LinkedIn.