June 1, 2018 by Ed Kennedy
7 Essentials for All New eCommerce Stores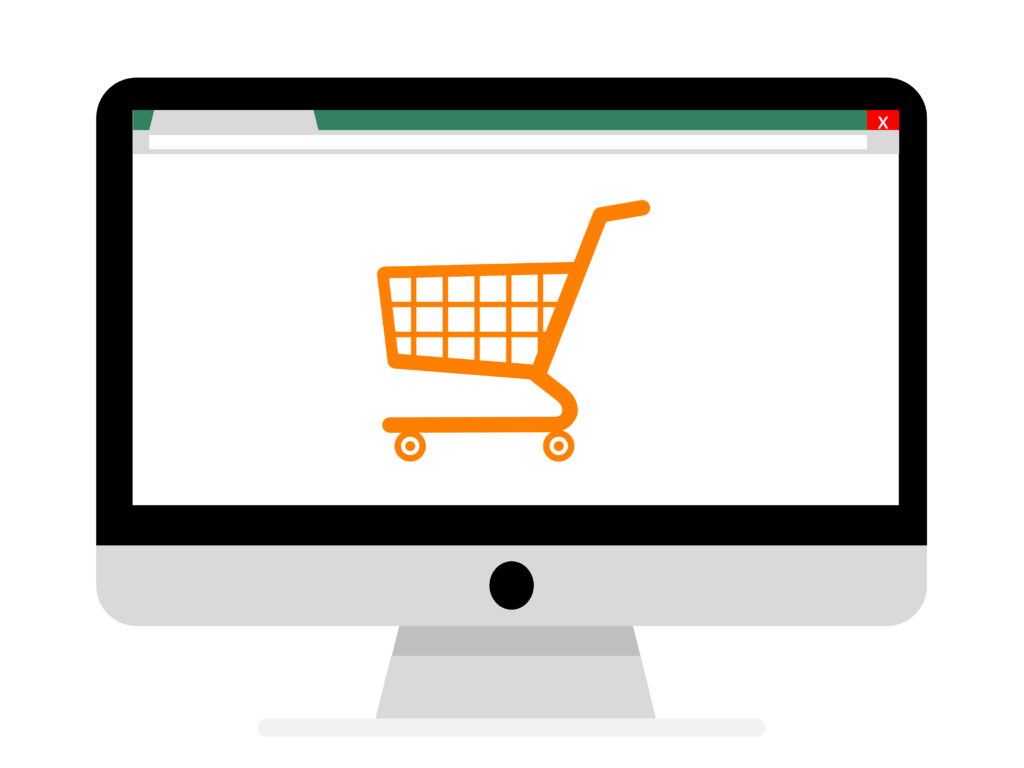 One of the great things about the day and age we live in is the capacity to start something instantly. Whether it's a song you've streamed, an online course to learn with, and even an eCommerce business via sites like Amazon, eBay, or Shopify. Beyond any aspiration for money or fame alone, many creatives are drawn to starting an online business as it offers them the opportunity to just simply create.
There's nothing wrong with taking a 'business-first' approach to starting a new venture, but a founder of a new enterprise who holds a creative passion for it will often find progress occurs faster. Ahead of someone who just analytically identified a 'growth opportunity', a 'developing trend', or some of those other important but technical terms, that can fast take the life out of a party. The trade-off to this passion can often come with the particulars.
So rather than see a good new eCommerce idea stall on it's way to market, may the following serve to assist those who've a good product in hand; and just now need to put the pieces of a great eCommerce store around it..
Have a Simple Name
Whatever you want to sell it's great you've got the passion to kick off an online store, it's just also essential people can connect with it quickly. So, even if you're a big Mary Poppins fan from way back it's hard to make 'Supercalifragilisticexpialidocious' into a winning eCommerce store name.
Being super obsessive about things like SEO and social media friendliness right now isn't necessary – for even a business like Shopify sounds a bit obscure and abstract if you've never heard of it ever before – but having a business name people can type out, and easily pronounce is vital.  After all, who knows when your store will next come up in conversation?
Decide on Having One Store or More
Weighing up where to begin selling is a huge decision.  Depending on your product it may be ideal to sell on just one store, or multiple. If you're someone who is naturally a good administrator then selling across multiple sites can accelerate growth. But if you're someone who'd be best as a ringmaster instead of spinning many plates at once?
Ultimately, many people will say 'just stick to one if new', but so too will others say 'multiple stores will grow your business faster'. So there is no right or wrong answer here. Just a plan that fits your goals and skills best.
Further, simple stores and mini-sites for sales can also be good. If you can setup a PayPal button on a simple website that explains why your product is the must-have for Halloween, Christmas or Co, and then market it well,  you could find better success around holidays with your product that you do via one of the big eCommerce giants.
Anticipate Supply Chain Challenges
Generally there are two options for selling a product online. You either make it yourself or source it from elsewhere. True, there are options around like drop shipping, but while such a business model is simple in theory, in practice it can throw up a ton of unforeseen challenges  – surrounding legal use of product images, poor communication from your supplier, delays in delivery, and all other manner of things that just ruin your Friday nights – so proactively planning for these issues at the outset will be important.
So consider, if you're making a product yourself (e.g. handmade jewellery) could you reasonably produce or stockpile a supply in anticipation of a sales bump? In turn, if you import, could you realistically source a big supply quickly if you store goes viral?
While this depends on volume, desired growth, and your current customer base, if you're unable to say yes to either of the above then that's a potential issue. Not only does no one like to see an 'out of stock' sign when shopping online, but just like a surfer needs to anticipate a swell,  if you suddenly catch a wave you need to be ready to ride it through or else you can get left behind. Once again, exact stock levels will vary depending on your business, but as a rule 3 months worth is a good guide at the start.
Read the Evolving Landscape
At time of writing the world is having a great currency debate. There is the established use of fiat currency like the AUD, USD, and Euro, and the growing use of digital cryptocurrency like Bitcoin, Litecoin, and Etherium. Critics of cryptocurrency say there remains many hurdles the emerging tech will need to be clear before it's on equal footing with fiat currency. Advocates of cryptocurrency say fiat is ultimately on its way out, and digital currency will deliver a better payment system in future.
The debate has good and thoughtful people on both sides, and a whole ton of ebbs and flows. This encapsulated by a clear contrast out of Seattle. Former tech magnate- turned-humanitarian Bill Gates made waves calling Bitcoin 'rat poison squared'  but Microsoft's leadership – the company Gates co-founded that made him for a time the richest man in the world  – doesn't appear to share his view. Microsoft accepts Bitcoin payments in their online store, and is also a leader in blockchain development.
This debate will continue for some time, and only speed up as innovation cycles in fiat and cryptocurrency continue to decrease. For a newcomer to eCommerce deciding whether to sell goods via fiat or digital currency – or maybe both! – will need to be weighed up. Like the decision surrounding how many stores will operate, some may say sticking with just one form of currency is best at the start, whereas others will feel the more payment options you have the more likely someone will buy goods from you.
Whatever is ultimately decided, it is important to keep in mind taxation of cryptocurrency is a fluid issue in many nations and subject to ongoing change. Speaking of…
Manage Accounts and Tax
While specifics vary from region to region, keeping good accounts and being aware of your tax obligations is important for every new business. Good account management requires pace and precision over speed – so it's rarely heart racing to do – but it remains vital to knowing how your business is progressing, as well as correctly declaring your earnings each time tax season rolls around. This is an area many creatives will initially struggle with.
This shouldn't be read as a suggestion creatives manage a businesses admin poorly – often it's the exact opposite as someone who 'runs their own show' must be responsive for the ins and outs of their whole business – but for newcomers the excitement of just starting can see them take one step forward,  then two steps back. They're understandably focused on the growth of the business, but end up embattled with red tape, and all the daily miniature that ultimately go into making a venture successful.
Though taxation matters may not thrill a new and ambitious entrepreneur, there is value in exploring where your new business sits within it. The artist exemption is a good example of this; where the Irish government initiated a plan to encourage creatives to move to Ireland, and kick off a new era of Joyce, Wilde, and Shaw.  Even if you don't live among the cobblestones of Dublin or across Erin's Isle,  staying atop of accounts and tax is essential. It ensures you have a clear foundation to build on into the future.
Ensure Your Website is Contemporary
The online world offers unique opportunities and challenges compared to a brick and mortar store. On the one hand it's much easier for a potential buyer to visit your store online than visit in person. On the other, it's far easier for them to change their mind and move on to another store. That means it's vital a website not only interests a visitor, but avoids delivering a negative experience. By no means does a website need to be super fancy or complex – but it needs at least a strong (if simple) setup.
It also needs to be navigable with the click of a mouse, or swipe of a screen. Online surfing via handheld devices like mobile and tablets will soon outpace 'regular' computers. In fact, it already has according to some statistics. Most websites today are built to be responsive, with a display that scales to the size of the screen and delivers a good user experience on any device. But not all websites do this, and anyone who is starting an eCommerce venture with an older website already in use will need to ensure it has a framework behind it to meet market demand in the handheld era.
It's true there is a little breathing room here when it comes to pristine website design. Remember Bill Gates? – his buddy Warren Buffet has an estimated net worth of $83.4 billion USD, and his leadership as CEO of Berkshire Hathaway is widely admired and praised in financial quarters. But Buffet isn't held in the same esteem within the web design world, given Berkshire Hathaway's website looks so old it's the digital equivalent of a cave painting.
What Warren's experience shows it is is possible to run a successful business even if your website isn't fantastic. If your product is great, most buyers will not obsess over a minor quirk or two on a new website. It's just also important to keep in mind Warren was a billionaire before the internet revolution came round – and anyone looking to mirror his success financial would do wise to go beyond his simple setup digitally.
Give it Time to Grow
Overnight success can happen in business. It's also quite rare, and the staying power of businesses who experience it is rarer still. Running a business does require a frank assessment of things when it's not going well – if you've been advertising daily on Facebook but not had a single sale of your concert t-shirts in 3 months that is an issue – but it's also important to give your new venture time to grow, and avoid the temptation to be forever swapping things in and out like you were restoring a vintage car.
Over time you'll find your confidence in revising your business shall grow. While this may not mean everything you do change is perfect, even the world's biggest companies get it wrong occasionally, and it can usually be undone and reset. At the outset though, allow you new venture fair time when it's starting out.
Checkout Time
Just like a traditional brick and mortar business, there are a variety of factors that determine your experience and your outcomes when starting a business online. From the particular product you sell, to what unique features or aspects it offers a customer, to which channels you use to market it online.
Nonetheless, while the reasons a business may not succeed are numerous, businesses that do succeed all require essential and common components. So:
Have a Good Name
Decide Whether One eCommerce Store or More Fits Your Operating Style
Plan for Ongoing Supply of Stock
Manage Your Accounts Effectively
Stay Attuned to Emerging Technology
Ensure Your Site Remains Contemporary
Give your business time to grow when it is the new kid on the block
Do these things and you'll have solid foundations in place, thereafter it's up to you to see how big you can build it.

Ed Kennedy is a journalist and ghostwriter from Melbourne, Australia. Contact Ed via enquiries@edkennedy.co on Skype or LinkedIn.