April 6, 2016 by Ed Kennedy
7 Great Books to Grow Your Real Estate Knowledge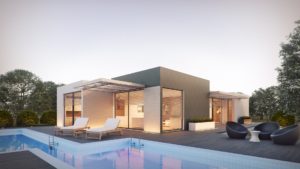 Seven is surely a lucky number if you're rolling the dice and betting big at the casino. Yet, for those who seek to pursue a more prudent investment strategy – and one with better odds overall! – seven also is a great figure for the number of books you can read to begin to grow your understanding of real estate and property investment.
So, lets look now at the 'Magnificent Seven' you can read to build your investment knowledge from the ground up. These books are all authoritative yet easy to read, detailed yet not dense, and all easily acquired online. Here we go..
Rich Dad Poor Dad by Robert Kiyosaki
This is a famed yet foundational text to read for anyone keen on growing their wealth and investment portfolio over time. While not exclusively focused on real estate, it is very much a rite of passage for anyone who is interested yet may feel overwhelmed when first seeking to learn more about investing and building up their wealth throughout their life.
Though the book's title may at first appear less-than-stellar, the lessons detailed throughout the book are provided in a autobiographical fashion that makes Kiyosaki's writing come across as sincere and seeks to underscore good money management principles can be learned and useful to all.
The ABCs of Real Estate Investing: The Secrets of Finding Hidden Profits Most Investors Miss by Ken McElroy
A companion piece to Kiyosaki's work (and written by an author within his stable), this work is a great read for those who feel they've got the fundamentals down and applied from Rich Dad Poor Dad and now wish to dive deep into their real estate education proper.
In particular, the  emphasis on the length of the search and purchase process for a property is insightful – for though this period shouldn't be anything to daunt a first home buyer – it is ideal to maximise its efficiency, and thus its ease. The detailing of effective management of property (even if you seeking to be a owner-occupier) is also excellent too.
Trump: The Art of the Deal by Donald Trump
Real estate mogul and current US Presidential candidate Donald Trump has won the US and wider world's attention in recent months for better or worse for his very unique image and campaign platform. Yet, before he was most widely known as a presidential candidate or reality TV star Trump penned this title.
As most real estate and property dealings involve the need for clear, direct, and effective negotiation this book can either serve as a guiding star for aspiring tycoons out there to some degree.  On the other hand, it can also read as a cautionary tale for how to pursue a cautious and careful approach to real estate – that while it may be absent high stakes and high glamour of Trump's brand of real estate – shall also provide a greater chance to avoid the setbacks Trump's career has held. Either way, an important work to read and reflect upon for new property investors.
21 Things I Wish My Broker Had Told Me: Practical Advice for New Real Estate Professionals by Frank Cook
Despite the cheeky perceptions that may exist most realtors are good and fair people who are much more interested in selling you a good house that you'll like rather than trying to offload a bad one you won't. At the same time, it is important to recognise when buying your first home you are in the business of buying once – but realtors are seeking to sell often. This means it is useful to read this work and understand the approach may take to selling.
Rather than this being a bad thing for you or your realtor if you understand how they think you'll find yourself better able to communicate what sort of house you are looking for, negotiations you are willing to enter, and so on.
Real Estate: 25 Best Strategies for Real Estate Investing, Home Buying and Flipping Houses by Joyce Addison 
Just like Trump's book is useful for discerning what strategy best suits you and what dosen't, this work by Joyce Addison is informative and gives a great insight into a variety of ways in which investors have found success investing in real estate.
As opposed to looking to take up one of these strategies and follow it to the letter – or find an error in all unless they perfectly match your aims – instead this work can be most useful to you in discerning how to develop your own unique strategy for investment. Oftentimes this is best done via a combination of a number of the strategies outlined here.
How to Find, Fix, and Sell Houses for Profit by Rick Vilani and Clay Davis
Though for a new investor the focus within this work is best placed upon the 'find and fix' rather than the resale of acquired property (that can come after with your second and third property purchase), nonetheless it is often the case that a first time home buyer can find a bargain in buying a house that needs some minor improvements.
Accordingly, with this book providing numerous rich and detailed step-by-step processes, you'll feel well-placed to make a bid on your first home with any of the repair costs factored in correctly.
Though it should be said its ideal to seek always seek first (and especially on a first home purchase) a house in good condition, many a bargain has been acquired by new buyers willing to put down some new carpet or restore the back garden to glory. Should such an approach appeal to you, then this book is sure to set you on the path.
Owning the Earth: The Transforming History of Land Ownership by Andro Linklater
The best understanding of real estate comes not just from reading the headlines but also exploring the deeper dynamics that inform property values. Linklater's Owning the Earth is a detailed yet very readable expose into the history of private property ownership, and also provides some insightful reading on the broader capitalist and democratic trends that developed alongside it.
This is a great work to read for those who wish to acquire a more complete and in-depth understanding of the appeal and lure of property to people beyond the basic needs for shelter and accommodation. Further, not only will you find it grows your knowledge about the history of property ownership, but also will help you further form your own thoughts on what your ideal investment portfolio looks like after your first home buy.
The Wrap
The world of property and real estate is vast. Therefore, these works both represent a strong and robust foundation on which to build and grow your broader understand of the world of real estate, while also offering a window to further research and exploration of works in the property sphere. Stay tuned for part 2 accordingly.
Ed Kennedy is a journalist, ghostwriter, and web developer proudly from Melbourne, Australia. Say hi to Ed via enquiries@edkennedy.co or on Twitter @Edkennedy01